A word from 
Danny & Mick

 …and Clive!

Cirque Du Hilarious head to The People's Theatre on Saturday 12th March for A FRIGHT IN THE MUSEUM.

CBBC's Danny, Mick and their dad Clive have decided they don't make enough money from their circus, so they get themselves part time jobs as night watchmen in a museum to make ends meet… but things don't go according to plan when they disturb the 'Ancient Custard Pie' and release the 'Phantom of Slapstick.'

Packed full of hilarious magic, mayhem, slapstick and specialty acts, it's a laugh out loud show for the whole family. DON'T MISS IT!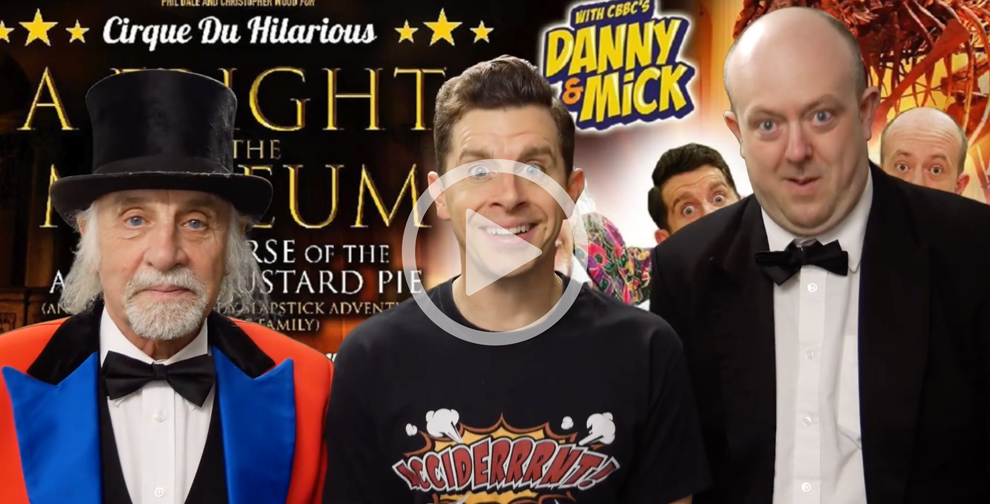 BOOK NOW at https://barnsleylamproom.ticketsolve.com/shows/1173617540
Back to all news